Cinematic storytelling to capture the beauty and emotions of your wedding day.
Film production company in Maine, New Hampshire and Massachusetts
​
​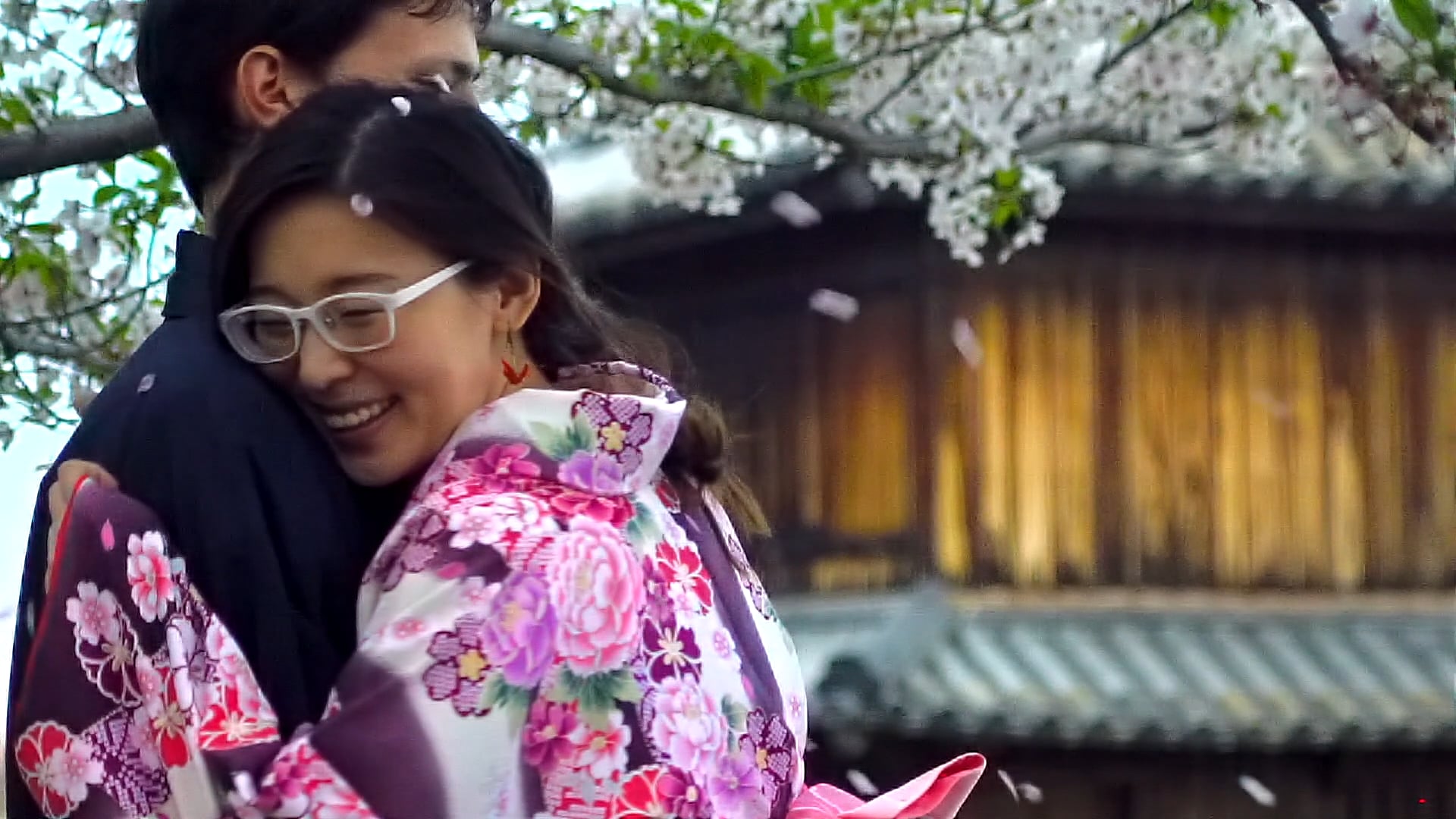 hilaFilms is a father-daughter team. Tom, the dad, is a documentary filmmaker and former journalist. His daughter, Ihila, a graduate of the film school at the University of Southern California, works at a commercial editing house in Los Angeles. Tom oversees shooting on the wedding day, and Ihila overseas post-production.
​
We avoid wedding clichés, excessive use of slow motion and editing gimmicks; rather, we rely on our professional filmmaking skills to capture genuine moments of love and celebration. Our approach is unobtrusive and intuitive.
​
We interview the bride, groom, family members and friends. The result is not just a recording of the day, but a film with unexpected emotions, images, and voices.
​
Let us tailor our skills to your needs. We produce three films: a trailer, a highlight film and documentary film that capture the entire ceremony and reception, from intimate to festive. We are honored to help preserve the love that comes from celebrating life's most joyous moments.
​
​
Standard Package: $3,400
We provide two digital films, a cinematic highlight film with drone footage set to your favorite music and a full-length
version that includes footage and audio from the entire wedding ceremony and all the key events at the reception. Three camera operators shoot throughout the entire wedding day.
​
"The drone footage was a wonderful addition. This team is clearly passionate about their work. They did a great job of capturing the important moments without being intrusive."
- Sabrina B
​
"We had very high expectations (and admittedly may have been a bit demanding), but Tom rose to the occasion with grace and they produced the most amazing video. He captured every moment so eloquently and the film is by far our most prized possession from the best day of our lives."
- Kyla J
​
"We appreciate everything Tom and Roger did, even hustling to get the drone up between raindrops to capture special drone photos!"
- Rebecca B
​
The video is literally my favorite thing from our wedding! Also, I barely even saw them! They somehow filmed every moment beautifully but wore all black and kept themselves hidden so they weren't the focal point.
- Stephanie L
​
I cannot speak more highly of IhilaFilms and our wedding experience with them. They went above and beyond all our expectations.
We had an extremely complicated wedding on an island, but they handled all hurtles seamlessly, and even volunteered to film the day before so they could capture us going over to the island on the boat. The short and long videos were exactly to our liking - capturing the joy and excitement of our day that we will be able to relive again and again. We purposefully picked Ihila because they had a more natural approach to film that was not too cheesy like most videographer's work we reviewed. The close-up moments, interviews with wedding guests, and use of the drone to capture our beautiful setting were worked together perfectly. All correspondence throughout was also a pleasure, and very prompt. If you have an opportunity to hire Ihilia for your wedding, go for it! You will not be disappointed.
-Samantha M
​
I cannot recommend IhilaFilms enough. Our wedding video was incredibly special and unique because of the expertise and creativity of Tom and others at IhilaFilms. Tom was so easy to work with and everyone commented on how long he stayed at our wedding and how hard he was working to capture all the fun and candid moments at our wedding. Tom captured the people, faces, and voices of the day and we could not be more thankful for the amazing video he created for us. If you are looking for something extra special to remember you day with, please hire IhilaFilms. You will not regret it!
-Karleigh B
​
​